Cousins...
If you've seen pictures of kd's kitty, you may agree with me about Prince:
Notice the headlamp beams against the garage doors? Yeah, the engine is running.
I came back by the house this morning after dropping the boys at school. When I came back out, Prince, the neighborhood cat, was flopped on the hood of my car. I figured he'd catch a clue when I started the engine. Nope. How's about in gear and moving a little? Nope. Windshield wipers? No... Ah, the windshield washer! No, it seems that's a kitty toy, something to be batted at...
Cattitude...
---
Speaking of the birthday girl, she could use a little support right about now. Go say hi and drop a note of encouragement if you're so inclined...
12/13/2002 11:25:22 PM
---
Any thoughts on that?
---
Friday 12/13/02 10:30:25 PM
---
Memories...
...best time I've spent online in quite a while. Like Callahan's place, only virtual.
...and a nice detox for the day.
12/12/2002 10:53:44 PM
---
Onesome: Faith Are you faithful in keeping your New Year's Resolutions? Oh, heck yes! ...but that's mostly because I don't make any! Nope, if I'm going to make a change, I try to get right on it and not wait. ...unless I can just put it off forever <g>!
Twosome: Hope ...and what are your hopes for the New Year? Peace? Is that too trite? ...or barring that, perhaps a mellow spring around our place, after the stressors inherent in the holiday season.
Threesome: and Charity Do you support any causes or charities? Any special projects this time of year? Yep, mostly we do things through the church, and one of our favorite Christmas routines is the Angel Tree project. The boys help Shelley pick out the gifts (if our pick is a boy) and then help us with deliveries (we usually do five or six).
How about you? Let us know what you're up to, over on The Back Porch...
12/12/2002 10:44:22 AM
---
Oh, so special...
...or drop by her place.
12/12/2002 00:00:01 AM
---
Any thoughts on that?
---
Thursday 12/12/02 00:00:00 AM
---
Christmas fun...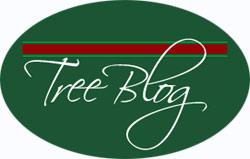 Come on, you can do it!
12/11/2002 10:22:42 PM
---
Any thoughts on that?
---
Wednesday 12/11/02 10:00:00 PM
---
The Pharmacist is your friend...
Someone get a clue...
A kidlet needed a med last night...
"How late are you open? Ten? Great"
...and after a comment from Shelley:
"Ahem... How late is your Pharmacy open?
It closed at seven? Great"
(Lather, Rinse, Repeat)
At pharmacy number three: "Your computer's been down since six?
...and no one thought to notify the front so they could tell people when they call in to check to see if you're open? ...before I come by?"
(I mean, like, that's why I call to see if something is open: so I can use it!)
At pharmacy number four: Out of stock.
...but they're cool enough to call every other late night pharmacy in the area (that would be two) to check. No luck.
...but the pharmacist is also cool enough to ask just what the Rx is written for. ...and then asks,

"Why did they script this? No one stocks this anymore
since the OTCs are just as effective..."
An over-the-counter med?
Sigh...
12/10/2002 12:45:32 PM
---
Any thoughts on that?
---
Tuesday 12/10/02 12:00:00 PM
---
In the cup holder...
Yesterday, I found the box with all the CDs (buried in the Great Office Move and the Great Library Move). One of today's projects is reviewing the Christmas albums. A sampler:
Christmas, Rebecca St. James ("O Holy Night" rocks darned hard at full volume!)
Christmas Island, Jimmy Buffet
Christmas Eve, David Lanz
Ska La-La-La-La, Bunch of Believers
Christmas, Mannheim Steamroller
The Nutcracker, Three versions (I like Ormandy's "Excerpts" best)
A Winter's Solstice, Windham Hill
Holiday, Crystal Lewis
Yeah, that'll keep me busy for a day or so...
12/09/2002 03:00:02 PM
---
Got a hug to spare?
Lisa could use one...
12/09/2002 02:30:32 PM
---
Any thoughts on that?
---
Monday 12/09/02 02:15:20 PM
---
Dave turns twenty-eight...
...old content?
12/08/2002 71:46:35 PM
---
Sunday Morning Coffee, Deux...
12/08/2002 11:39:32 AM
---
Any thoughts on that?
---
Sunday 12/08/02 11:30:20 AM
---