As the sun sets on this week...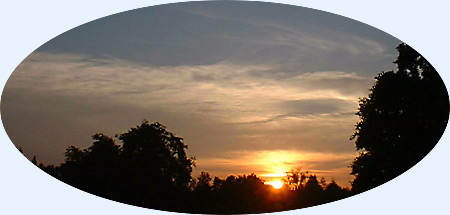 6/6/2003, 2359
---
Get Webbed???
Hmmm... I think I've seen that slogan somewhere...
...but this guy almost eluded me. If it hadn't been for the dust on the trail...
6/6/2003, 0015
---
Clouds everywhere...
About the same time Lori was grabbing her cloud shots last week, I was doing the same about 100 miles away...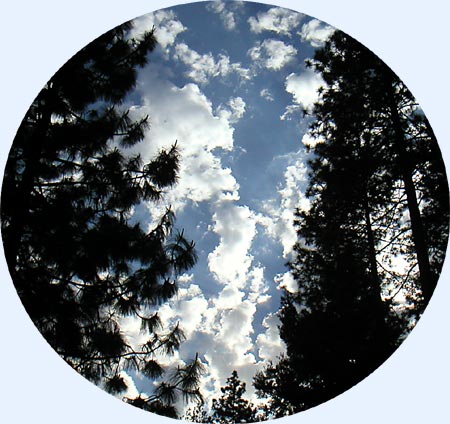 6/6/2003, 0001
---
Any thoughts on that?
---
Friday 6/6/2003, 0000
---
Sunset Sentinel
...and well you might ask why that dove's chest is orange rather than grey. It's all in the lighting from the sunset...
click for an overview
6/5/03, 2330
---
Onesome: Rice- Okay, what's the preference at your place at dinner time, rice or potatoes? ...or something else? Hmmm? Potatoes. Yep, unless the rice is cooked very dry; then I'll have it with some butter. ...but I'll take either a baked potato or mashed most days.
Twosome: Krispies- ...and how about breakfast? If you're a cereal person, what is your favorite? ...or is there something else you'd prefer to start your day with? I'm not a cereal eater. Nope, but give me a few minutes and I'll whip up some breakfast tacos for you!
Threesome: Treats- Has anyone not seen "Finding Nemo"? What treat did you have to buy (or slip in) for it to be a "Theatre Experience"? I'd love to echo Jimmy Buffet shouting, "I want my Junior Mints!", but I'll have to say popcorn is what makes it all work for me. No popcorn? We must not be having fun yet...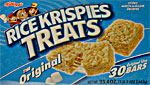 How about you? Are you having fun with this one? Let us know, over on The Back Porch...
6/5/03, 1600
---
How shall we start the day?
Perhaps with a rose or two?
6/5/2003, 0001
---
Any thoughts on that?
---
Thursday 6/5/2003, 0000
---
External linkage...
We're talking flowers and such over on Homewreckers...
6/4/2003, 2309
---
The "Silent Mile"...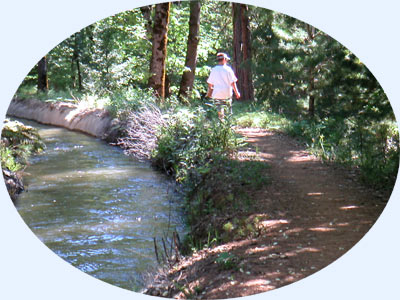 Part of our hike the first day at the Regional Learning Center, Sonora, California...
6/4/2003, 0029
---
Any thoughts on that?
---
Wednesday 6/4/2003, 0000
---
The lilies are blooming!
Yeah, maybe another shot or two <g>...
6/3/2003, 2242
---
Any thoughts on that?
---
Tuesday 6/3/2003, 2200
---
Some days...
...you don't keep running full tilt, but meet the family at the movies after work and hold your wife's hand for an hour or so. ...and then hit the retro diner across the way for a burger. ...and then the ice cream place across town 'cause it's simply the best.
Yeah, like that...
6/2/2003, 2203
---
Any thoughts on that?
---
Monday 6/2/2003, 2102
---
That eagle in flight?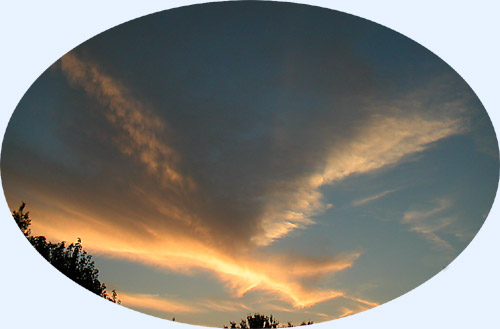 Best I can do right now...
6/1/2003, 2312
---
Any thoughts on that?
---
Sunday 6/1/2003, 2300
---