"This is Christmas"...
12/19/2003, 0010
---
Any thoughts on that?
---
Friday 12/19/2003, 0001
---
Onesome: Chestnuts-- Okay, just which Christmas food won't you touch? I mean, even when Auntie Sarah is serving it up with a big smile! Yams. No way. No way. No way. Yech... Shelley loves them though...
Twosome: Roasting Then again, which Christmas food are you willing to risk life and limb for, even when Uncle George is between you and the platter? I love mushroom and chestnut stuffing if it's available! Oh, and deviled eggs (it's the only time of the year I can get them without hearing about cholesterol levels <g>!)
Threesome: on an open fire Heh. This line reminds me of a joke! Do you have a favorite bit of holiday humor? How about it? So, there's this hotel that's scheduled for demolition on Christmas Eve. ...and the elderly residents are protesting by staging a chess marathon in the main entry area. The games have been going on for several days and the construction foreman finally tells the hotel manager that he simply has to get the people out since his bulldozers are coming in the front door in just ten minutes. ...and the hotel manager looks at him and says, "Oh, no, you'll have to pull those chess nuts out of the foyer yourself!"
(My deepest apologies to the T-3 regulars who had to wait twenty-four hours for that one!)
How about you? What song are you singing this Christmas season? Drop by and let us know, over on The Back Porch...
12/18/2003, 2201
---
Hmmm...
So that Thompson fellow thinks he can just fly away from us, -eh? Maybe we'll just have to send ol' Rocky Junior after him...
12/18/2003, 0005
---
Any thoughts on that?
---
Thursday 12/18/2003, 0001
---
Sunset this evening...
12/17/2003, 2320
---
Priorities...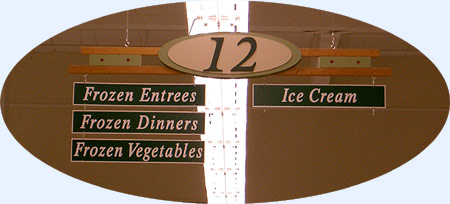 12/17/2003, 2145
---
Any thoughts on that?
---
Wednesday 12/17/2003, 2140
---
Convergence...
12/16/2003, 2317
---
Any thoughts on that?
---
Tuesday 12/16/2003, 2310
---
Christmas past...
Via PhotoJunkie.org, an Advent calendar for you: What is your most favorite Christmas memory?
There are lots of Christmas memories to draw on; but as I thought about this piece, I realized many of those memories belonged only to one year and one gift. ...and that isn't really what I want to carry through life as Christmas memories. Oh, sure, there's the train set I received one year. ...and the year the electronic hobby set showed up and pushed me hard down the path to hard core geekery.
...and then there are the memories of the oranges in the toes of the stockings and that candy that Mom always seemed to find just at Christmas time. ...and the stuff she made herself! ...but the things I'm thinking of this evening are the visual memories that I can still call up to this day: the gentle glow from the lights on the tree, the creche lit by a single bulb powered by a train transformer (yeah, I get it from my Dad), the lights in the houses of the village he'd set up each year...
The villages back then were cardboard houses, painted and touched up with glitter to simulate snow. ...and when you squinted your eyes just right with the room lights turned down and the houses lit up, you could suspend disbelief long enough to think the cotton batting was snow and the glitter was falling flakes. ...and that the train coming around the corner was pulling into the station to drop off passengers on their way home for the holidays.
The cardboard houses are long gone, victims of kids and cats and the ravages of time; today's villages are of porcelain, lit not by discarded Christmas tree lamps, but by dedicated strings that come with the sets. But the trains still run on time, and sometimes if you squint your eyes just right...
12/15/2003, 2302
---
The Art Gallery...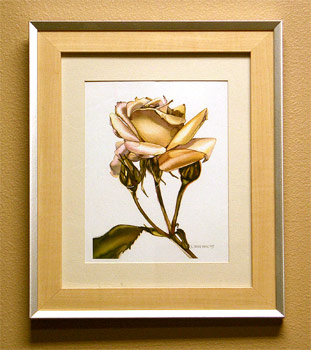 Art from Lori Rase Hall...
12/15/2003, 2210
---
"This is Christmas"...
12/15/2003, 0005
---
Any thoughts on that?
---
Monday 12/15/2003, 0001
---
I can't help but think...
...that someone was having a very bad day.
12/14/2003, 2204
---
Fall contrast...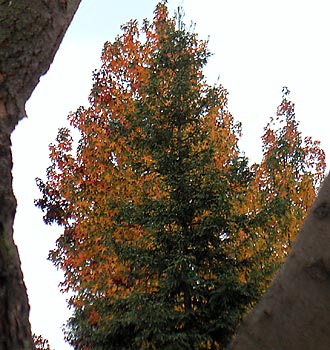 12/14/2003, 0110
---
Any thoughts on that?
---
Sunday 12/14/2003, 0106
---
"This is Christmas"...
12/13/2003, 0002
---
Any thoughts on that?
---
Saturday 12/13/2003, 0001
---