Soaring...
Let the games begin! ...that would be the Summer Gull Games. I generally have to concede the Winter Games to my Canadian counterpart, Ms. Rockwell, but in the Summer months I can sometimes hold my own...
7/07/2006, 0005
---
Any thoughts on that?
---
Friday 7/07/2006, 0002
---
Seaing things...
7/06/2006, 2230
---
Onesome: Counting-- Do you ever have to do any form of inventory work? ...and you think what sorts of thoughts about it? Students, you aren't out of this one: what about book returns and such? Well, there's the weekly stuff; I have routine inventories to handle several times a week. ...and then there's the annual master inventory that occurs at the end of each fiscal year; that one is a bit of a project.
Twosome: Pots-- Do you/have you ever done any outdoor or camping cookery? How did it go? ...any tips for the gang? Not much camping stuff, but we routinely cook outside with both a grill and a smoker. Ummm.... 225F for seven hours or so will net you a pretty nice batch of tri-tip roasts!
Threesome: and Pans-- What one pan could you simply not do without in the kitchen. Mark can maybe slide on this one, but I'm betting his deadpan humor will come up with something... Hmmmm... It's a toss up between my cast iron pan with the ridges that I use outside and that one all purpose Calphalon pan I use for omelets...
How about you? Let us know, over on The Back Porch...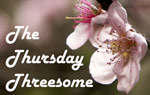 7/06/2006, 2100
---
Any thoughts on that?
---
Thursday 7/06/2006, 2050
---
Bipolar...
7/05/2006, 1410
---
Any thoughts on that?
---
Wednesday 7/05/2006, 1400
---
Marketing 101...
Mouseover for a sharper version...
I guess if you have a marketing tie in and enough Pepsi, Diet Pepsi and Mountain Dew 'Code Red' (and a little bit of time) you can put together a rather attention grabbing store display...
7/04/2006, 0009
---
July 4th's splash page...
Click the pic for the full-sized version
7/04/2006, 0001
---
Any thoughts on that?
---
Tuesday 7/04/2006, 0001
---
Monday's rose...
7/03/2006, 0003
---
Any thoughts on that?
---
Monday 7/03/2006, 0001
---
Sunsets (here and there)...
Mouseover for the valley's version...
7/02/2006, 1328
---
Any thoughts on that?
---
Sunday 7/02/2006, 1300
---
Summer attire...
Ah, I see that Tiffany is ready for the beach...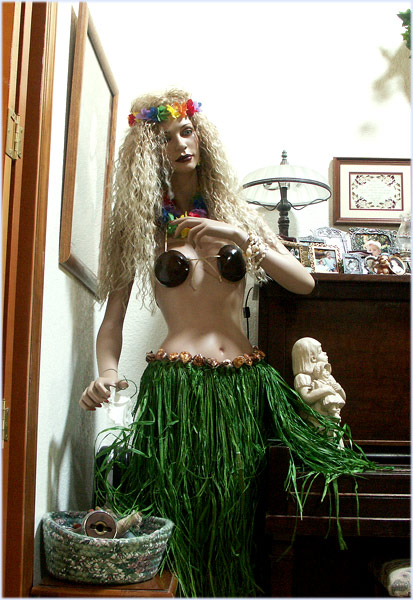 ...and so are we!
7/01/2006, 0154
---
Any thoughts on that?
---
Saturday 7/01/2006, 0130
---