Most Recent (Last update: 2200 1/25/2004)
Monday
I more or less split the difference on the holiday today; I kicked back some, and I started working on my new machine for work. I figure a P-4 2.2 with a couple gig ought to be able to handle a base Linux install and VMware....
Yep, they're going to let me do it! We'll have a Linux box to run Evolution against the exchange server and a VMware setup to see if that's the way to handle some of the custom apps we build...
Although... Here's the kicker: our custom aps are mostly Delphi front ends to Access databases. Yeah, Kylix...
Baby steps first... Evolution and various day to day applications to see how Linux can integrate into my normal work day. ...and since I run one of the proprietary applications, Win2k will be the first thing up in VMware. ...but looking things over, I don't see this as much different than moving from DOS to Windows. ...and that's back around the time I built my current machine!
So, some importing and reformatting each time something old comes up. ...and integrating with the network and making sure the files Janeen and I share work well together. ...and likely another distro besides Red Hat 9 just to see what's happening. ...but yeah, having a chance to do some exploration sounds good.
I'll keep you updated...
---
Tuesday
Here's a little tidbit for the Moveable Type users out there: Scripty Goddess put up a beautiful hack for storing linkage on the net! Yep, a painless link farm using a bookmarklet.
If you're wondering what a link farm is, take a look at "Whitenoise". That's my solution to having multiple machines running different OSes, wanting to have items bookmarked both at work and at home, wanting some stuff to be available to other people, and the never ending problem of "Just where the heck did I stick that link to 'xyz'...?" Yeah, like that.
...and the nice thing about Emily's hack is that it's nicely set up with categories; in my version of things, you have to use your browser's 'find' feature to dig around a bit. Then again, sometimes that's half the fun <g>! Still, if you're running MT and want a centralized storage place for info, this looks like a good deal.
I'll catch you later...
---
Wednesday
I did a lot of puttering today both at the office and tonight at home. The office work was an attempt (don't laugh!) to get things in some sort of order so I can make a run at getting some things cleared off my desk. Yep, it's growing faster than I can clear it once again...
...and tonight was just some kick back fun: I set up a chat room for a friend on one of my servers and dropped by the party she was hosting. It was a fun crowd and I had a good time. Enough so that I think I'll customize the place a bit and keep it up for the occasional get together...
Happy Hump Day!
---
Thursday
Busy day... A very busy day...
We'll recap tomorrow...
---
Friday
Why you read the package inserts in your medications...
"...may cause a reduction in growth velocity."
Would you like a translation of that? I thought not...
Ummhmmm... For a short nine-year old?
"Risk versus benefit"... That's another quote you'll hear here from time to time...
</rant>
---
Saturday
Today was taken up with sleeping, basketball camp, homework, and sleeping. ...interrupted with the discover the gift for the baby shower was in the vehicle at the basketball camp, brunch for the troops and trying to figure out the metaphor in the movie.
Yep, LaLaLand today <g>!
---
Sunday
Rites of passage, for the pre-teen set: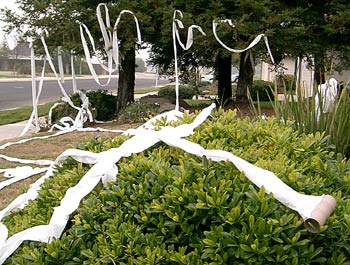 ...catch you next week!
---

Click image for larger version
"Any sufficiently advanced technology is
indistinguishable from magic."
Arthur C. Clarke, "Technology and the Future"
---
Thanks for visiting!

All content Copyright 1999->2004 Daniel C. Bowman. Most rights reserved.