Good night...
7/23/2004, 2259
---
Good morning...
7/23/2004, 0947
---
Any thoughts on that?
---
Friday 7/23/2004, 0940
---
Onesome: If-- Ever hear of that guy Murphy? If you have a story that can add to his legacy, can you share it here? Oh, man, Murphy is such an old friend of mine it's almost too much. ...but the classic tie in with the start of the legend occurred last year when we changed the configuration of our cardiac monitors. The 'patches' hooked up to the monitor through a connector pair that had an obvious (to me and any other electronics-savvy person) clip on one that mated to a tab on the other. ...but time and time again during training, that clue was ignored and people hooked the pair together backwards just because it wasn't 'failed-safe' and it could be done incorrectly. Pure original Murphy...
Twosome: it can-- What is it that you can never remember to get correct? Is it which way to turn the wrench to loosen the screw? How about directions to that one restaurant? ...or maybe it's people's names? What is it you call for assistance on? Oh, heck, the "new" microwave (two years old now): I cannot remember the sequence for time versus power setting and I'm always programming it incorrectly...
Threesome: go wrong...-- ..and the big finish: what was the last thing you had go so gloriously wrong that all you could do was just stare in awe at the aftermath? I mean, come on, you can tell us <g>... That microwave and heating up cat food from the refrigerator about a year ago: With one of the kids watching I "carefully" set the parameters and hit start. Well, it must have been backwards yet again, because it ended up being a whole lot of power over not much time. ...but enough time to allow the water in the meat to flash to steam and 'explode' the cat food all over the interior of the microwave. The "Oh, cool, Dad!" kind of helped, but it was one very long clean up...
How about you? Is everything going as it should for you? Let us know, over on The Back Porch...
7/22/2004, 2359
---
One of the new dahlias...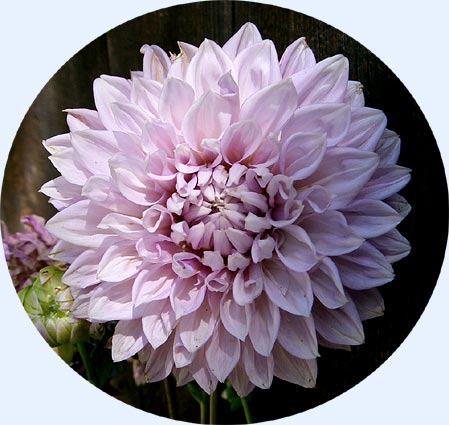 7/22/2004, 0042
---
Any thoughts on that?
---
Thursday 7/22/2004, 0036
---
Unfinished...
7/21/2004, 0039
---
Any thoughts on that?
---
Wednesday 7/21/2004, 0030
---
Still life...
7/20/2004, 0002
---
Any thoughts on that?
---
Tuesday 7/20/2004, 0001
---
We're going with red this week...
7/19/2004, 0018
---
Any thoughts on that?
---
Monday 7/19/2004, 0005
---
The twins...
Here you go, Cassie!
7/18/2004, 2323
---
Any thoughts on that?
---
Sunday 7/18/2004, 2320
---
Waiting...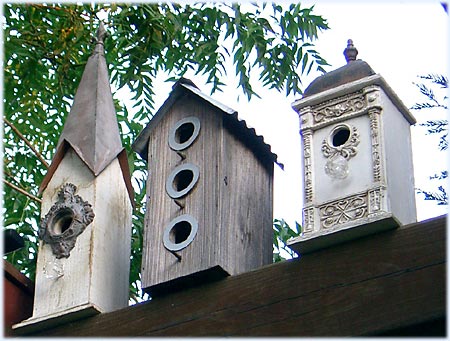 7/17/2004, 0005
---
Any thoughts on that?
---
Saturday 7/17/2004, 0001
---