Icons for Autumn...
10/14/2005, 0202
---
Any thoughts on that?
---
Friday 10/14/2005, 0130
---
Onesome: County-- The wild card for today: Do you know approximately how many people live in your county? It used to be that information was only available at the library; I'm betting most of us will be looking it up on the net! 883,000. ...and yep the net, but I used the library's web site <g>!
Twosome: Library-- Do you use the library system where you live? ...or are you one of those who has to own the book (and can afford to)? Students: how good is your school library? ...and do use it or the net for most things? I use it occasionally, more often when I take one of the boys by. Their cross-system delivery is slower than Alibris (an online reseller of used books) most of the time.
Threesome: System-- Hey, what system do you use to store/keep track of your books and music and whatever it is that tends to outgrow its living area? Do you alphabetize? ...sort by color? ...genre? Archeological: the most recently read/in progress on top and the rest toward the bottom and sides. ...and so on by age to the garage and the storage places. Yes, I know it's sad...
How about you? Let us know, over on The Back Porch...
10/13/2005, 2055
---
Ethereal...
10/13/2005, 2024
---
Any thoughts on that?
---
Thursday 10/13/2005, 2000
---
Peekaboo!
10/12/2005, 0003
---
Any thoughts on that?
---
Wednesday 10/12/2005, 0001
---
Taiko...
10/11/2005, 0109
---
Any thoughts on that?
---
Tuesday 10/11/2005, 0100
---
Monday's rose...
10/10/2005, 0005
---
Any thoughts on that?
---
Monday 10/10/2005, 0001
---
More of an evening glory...
To continue with the metaphor: By afternoon we're in full bloom...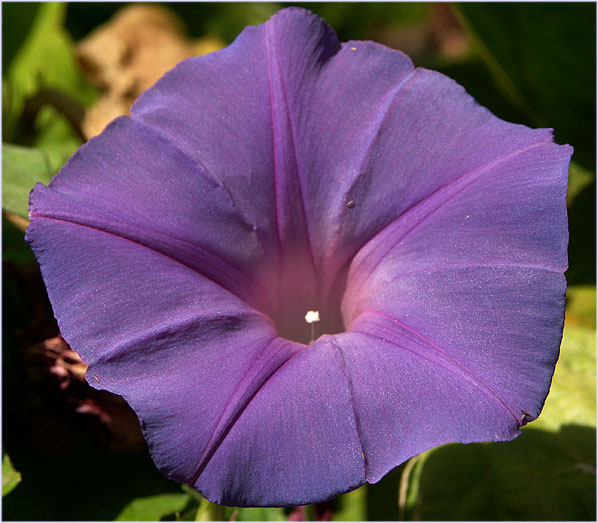 ...but as the sun goes down?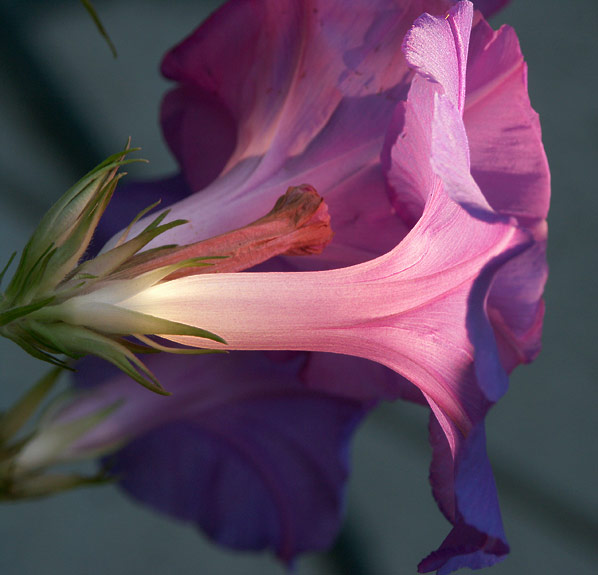 10/09/2005, 2227
---
Any thoughts on that?
---
Sunday 10/09/2005, 2130
---
Not a morning glory...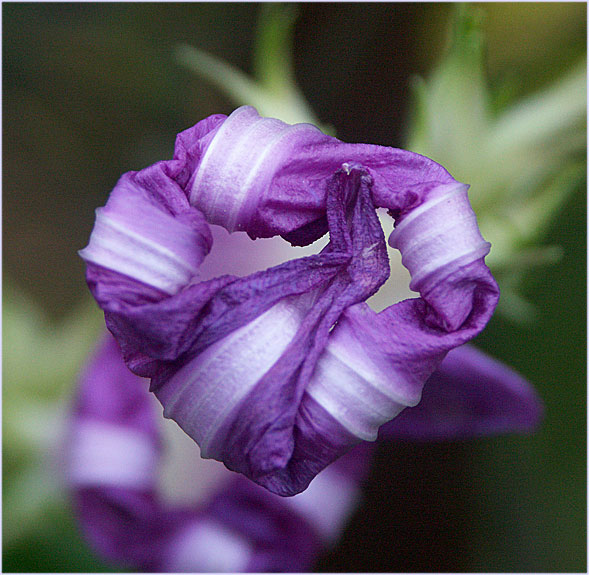 Mouseover: About an hour later...
10/08/2005, 2206
---
Any thoughts on that?
---
Saturday 10/08/2005, 2200
---