RunTunTun
So it's my place and my words and that's why we built it. ...and I'm feeling more than just a little sad tonight. I have both kids and Shelley in tears over the loss of a cat today: we put RunTunTun down before the pain got to be too much for him.
...but we put down much more than 'just a cat'; we lost our 'house dog', the one cat who met Shelley at the door every day when she came home from teaching. We lost the cat who would sleep with each child until the kid fell asleep and then wander out and let you know he'd kept him company until then. ...and we lost a goofball who was always a source of enjoyment:
...and the cat that would help with homework:
...and the cat who would supervise most household activities:
Tun was the 'runt of the litter', born to Merl, the cat who 'owned' our house before we moved it. ...but he grew to be a big guy:
...and became a fearless player of laser tag with the boys:
...but perhaps he was best known for his naps: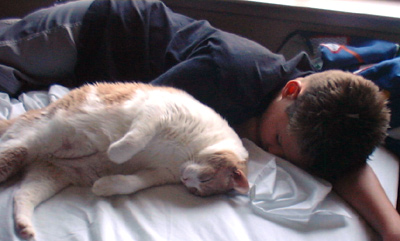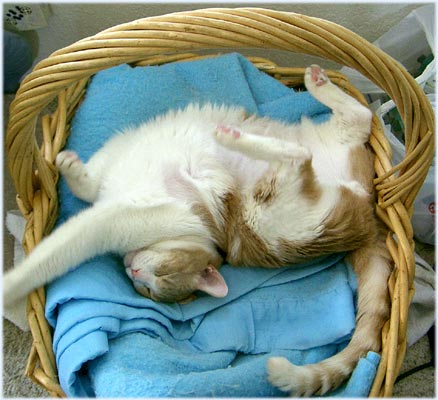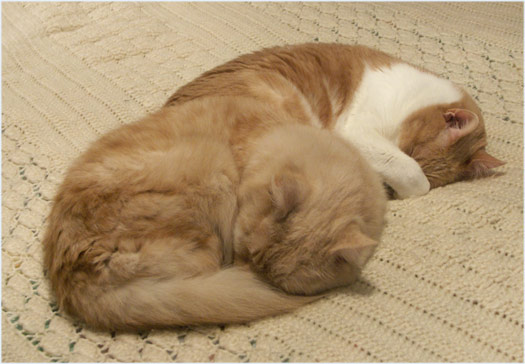 So I think we'll leave him in our memories as not just the playful 'Fat Rat', but as the cat who would search out a lap just to be able to curl up on it.
Sleep well, my friend...